Who are we?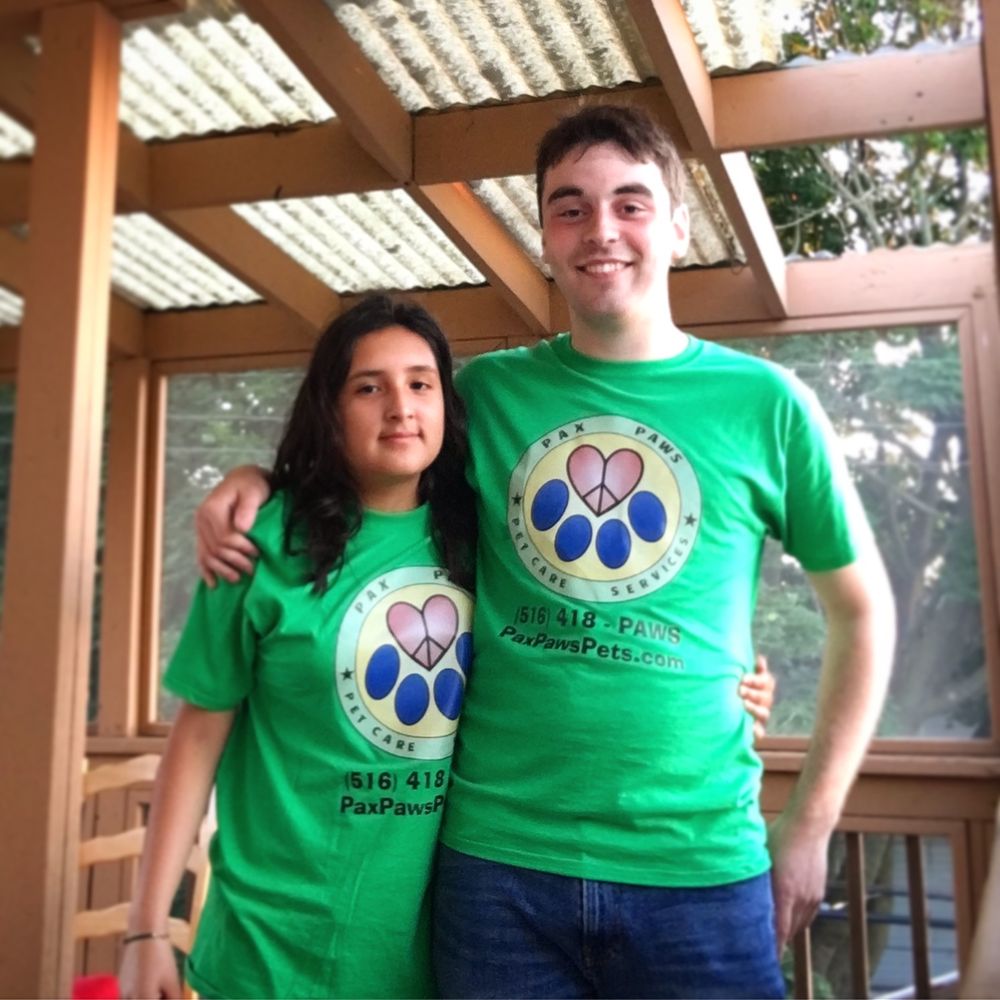 Julian and Valeria are pet experts, working in the field since early 2017. We've cared for dozens of loving pets!
For us, there's nothing in this world like the love and loyalty a pet can give to you. That's why we love our work.
Valeria's studying to get a job in Real Estate. She's the inspiration for Pax Paws and we wouldn't be here doing this without her.
Julian is her long-time boyfriend, business partner, and tech guy. He runs the website and VoIP system we use.
We moved to North Carolina from New York back in 2021 for Julian to get a career in the area's booming tech industry.
It would truly be a pleasure to get to meet you in person, but especially your little pets!
What do we do?
Pet Sitting
We'll come over while you're away so you can make sure your pets are getting the best love and care they can get!
Cost: 25$ for a half hour visit, $35 for an hour.
Dog Walking
We'll run or walk your dogs so they can get all the exercise they need even on your busy schedule!
Cost: $25 for 30 minutes, $35 for an hour.
Unfortunately, we can't do boarding services at this time.
Our Happy Clients
Julian and Valeria take wonderful care of my dog Sarge when I have to travel. Sarge is always excited and happy to see them. Julian has also helped us out in an emergency when I needed assistance getting Sarge to the Vet. A great resource and a lovely person.

Janine, from Bellmore
Julian has watched my pets a few times when we went away. He gave medicine to my dog, Chewee and carried her down the stairs after her knee surgery, He also cared for our two cats. Sagwa the sweetie and Whisper, our Attack cat. Very responsible!

Carol, from Bellmore
Very reasonable prices for exceptional services will have me employing them in the future.

Communication was efficient and prompt, texting and sending me photos! So thrilled to have made this new important realtionship with Julian and Valeria!

Jasmine, from Massapequa
Get in Touch with us!
Give us a call at (516) 418 - PAWS and meet with us for free!
Where we serve
We are based in Heritage at Wake Forest, and serve Wake Forest and nearby surrounding areas!